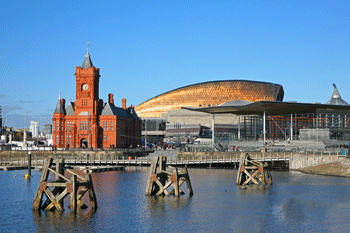 Welsh councils will be handed an extra £23.6m in 2019/20 on the condition that they commit to regional working.
The additional allocations in the final local government finance settlement means councils will benefit from an overall cash increase compared to 2018/19, equivalent to a rise of 0.2% after adjusting for transfers.
It means that no authority now faces a reduction of more than 0.3% compared with the current year on a like-for-like basis.
The extra money compared to the provisional settlement includes funding to increase the capital limit for residential care and to deliver local rates relief schemes.
Local government minister Julie James said: 'I believe this provides local government with a realistic settlement for the current financial climate and one that is significantly improved on the indicative settlement approved in the last budget.
'This improved package of funding must be matched by a commitment from local authorities to regional working - for example, with health boards and the education consortia - to secure improved outcomes and increased resilience.'