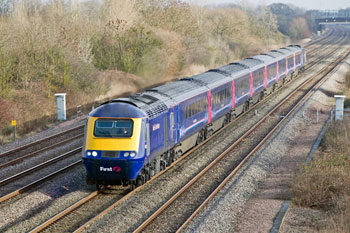 Warrington Borough Council has announced the official opening of the town's new multi-million pound railway station.
Warrington West, funded by the council, the Department for Transport, developer contributions and Cheshire and Warrington Local Enterprise Partnership, will provide links to Warrington, Liverpool and Manchester.
Delivered by Balfour Beatty with the support of Network Rail, the new station will also mean that customers will now be able to travel direct to Manchester Airport.
'Warrington West station is an important part of our ongoing work to invest in our transport infrastructure, increase sustainable travel choices, reduce the need to travel by car and make sure our borough is a well-connected, business-friendly place,' said Cllr Hans Mundry, Warrington BC's cabinet member for transportation, highways and public realm.
'Residents and commuters in west Warrington are now benefiting from a first-class, modern and accessible train station, providing excellent links with Liverpool, Manchester, Warrington town centre and Birchwood, as a key employment area. I'm delighted that the station is now officially open.'
Thomas Edgcumbe, managing director of Balfour Beatty's Regional North and Midlands business, commented: 'We were delighted to join with our partners to celebrate this key milestone, the success of which is testament to the capability of our expert teams who consistently deliver high quality infrastructure improvements.
'This multi-transport facility is an important scheme, procured through Scape's Civil Engineering and Infrastructure framework, which will significantly benefit rail users in Warrington by reducing road traffic and improving links in the borough to nearby major UK cities.'
The station has been handed to Network Rail and will be managed by Northern. 'We're delighted to be managing this fantastic new station on behalf of our customers in Warrington,' said Chris Jackson, regional director at Northern.
'Warrington West is now an integral part of our infrastructure and will provide a vital link not only to Warrington town centre, but to other major towns and cities. And with our brand new trains operating direct to Manchester Airport, Warrington West also provides a link to the rest of the world.'