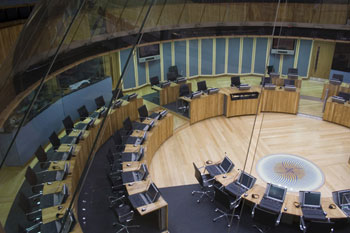 A comprehensive review of participative, outcomes-based, joined-up policy making across the UK has identified Wales and Scotland as 'rising stars'.
Published by Carnegie UK Trust, The Enabling State: Where are we now? Review of policy developments 2013-2018 looks at progress in seven key policy areas across all four jurisdictions of the UK.
It found that a 'paradigm shift' from welfare state to enabling state, i.e. a state that seeks to address inequalities of outcome and give communities more control over public services, was underway in England, Scotland, Wales and Northern Ireland.
The report identifies Scotland and Wales as 'clear rising stars' when it comes to outcomes based policy making.
Wales was also described as a 'rising star' in preventative policy making due to the Well-being of Future Generations (Wales) Act, which promotes the principle of prevention in legislation and places a duty on all public bodies to take action in accordance with the sustainable development principle.
Scotland, Wales and Northern Ireland have made 'steady progress' on integration at the local level through Community Planning Partnerships and Public Service boards. However, The Enabling State noted that challenges remain.
Carnegie UK Trust found that Scotland, Wales and England were interested in introducing participatory budgeting, but this has not become mainstream yet.
They also found 'clear ambitions' for more preventative policy making, but warned that cuts were undermining these and forcing councils into short-term budgeting.
Jennifer Wallace, joint interim CEO at the Carnegie UK Trust, said: 'Post Brexit referendum analysis has shone a light on deep disengagement with politics and a significant proportion of the population that feel they cannot influence local and national decisions.
'We need a more enabling state that is better at listening, responding to and empowering individual citizens and communities more than ever.
'Thanks to economic and demographic pressures though, it is also more challenging than ever to achieve.
'What is clear from this review is that despite the context good progress has been made in many areas. The challenge is now to move to transformational change and to take advantage of the opportunity for sharing learning.'?