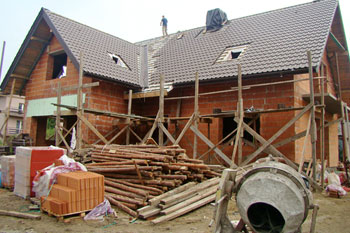 Local government leaders have launched a new body to find ways councils can build more 'desperately needed' homes.
The Local Government Association (LGA) says the Housing Commission will also explore how building more homes can boost jobs and growth, help meet the needs of an ageing population, save social care and the NHS money and help people into work.
It says councils are desperate to dramatically increase the availability of new homes in their local areas.
The association says 230,000 new homes are needed each year but private developers have built no more than 150,000 homes annually for more than three decades.
Peter Box, LGA housing spokesman, said: 'We're working with government to ensure housing and planning reforms support council efforts to build more homes.
'The Housing Commission we are launching today will investigate how the Government and councils can help deliver houses to solve our housing shortage.'