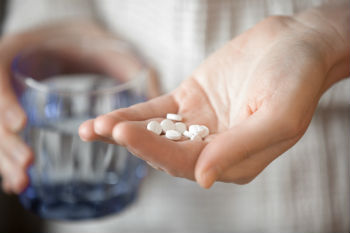 Social care providers are being urged to join a campaign against the over-medication of people with learning disabilities or autism.
According to Public Health England, every day between 30,000-35,000 people with a learning disability are taking prescribed antipsychotic or antidepressant medication without appropriate clinical justification.
This means for some people medication is being used as a means of controlling 'problem' behaviour, even when alternative evidence-based approaches are available. Long-term use of these medicines can lead to significant weight gain, organ failure and, in some cases, death.
The campaign, which was launched last June, is called STOMP (stopping the over-medication of people with a learning disability, autism or both) and is supported by NHS England and the Care Quality Commission as well as other groups.
Its aim is to encourage social care provider organisations to adopt positive behavioural approaches as an alternative to medication, and to do more to involve patients and their families in decisions relating to medication.
Carl Shaw, learning disability advisor for NHS England, commented: 'A care provider's role is to support people to live the life they choose but if they are wrongly prescribed psychotropic medication then they aren't living a life of their choosing.
'If you help people to take the right medication then their quality of life will be closer to how they want it to be.'
'Thousands of people with a learning disability are supported by social care providers,' said Hazel Watson, head of mental health and learning disabilities at NHS England.
'Their commitment to the principles of STOMP, ensuring people are on the right medication for them, is really important. Social care staff are in a unique position to support lots of people to get their medication right.'