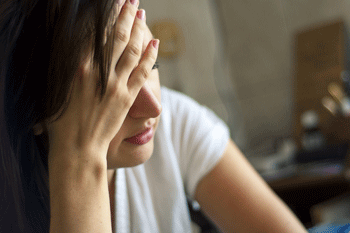 One in seven adults in England – the equivalent of more than six million people – are more worried about becoming homeless due to the pandemic, new research reveals.
The homelessness charity Shelter has warned that the economic impact of COVID-19 is going to result in an increase in the number of people losing their homes.
A YouGov poll commissioned by the charity shows it is private renters who have fared the worst during the Coronavirus crisis. One in four private renting adults (27%) – around 2.2 million people – now fear becoming homeless.
Private renters are also almost twice as likely to feel depressed and anxious about their housing situation, compared with the general public (26%). According to YouGov's findings, nearly half (47%) of private renters say they are more depressed and anxious in light of the pandemic.
Shelter says that the concerns of private renters are 'not unfounded' because a quarter of them – or two million people – have seen their income decrease in the last six months.
Nearly a quarter (24%) of private renters have had to borrow money and 18% have cut back on food or skipped meals to pay their rent. Twelve percent have cut back on heating their home.
The findings of the YouGov poll chimed with Shelter's own data, which shows that two-thirds (63%) of calls answered by its emergency helpline in the last year were from people already homeless or at risk of homelessness.
Polly Neate, chief executive of Shelter, commented: 'Through our helpline we have seen just how scared people are about their homes and their futures. People's lives are literally on the line. They are desperately struggling, and the threat of homelessness is very real.
'At Shelter we are working hard to keep people safe in their homes. Thanks to the generous support of the public and our partners we have been able to answer double the number of calls, but we need to keep this up if we are going to weather the coming storm. To make sure we can always be on the other end of the line, we're asking the public to support our appeal.'