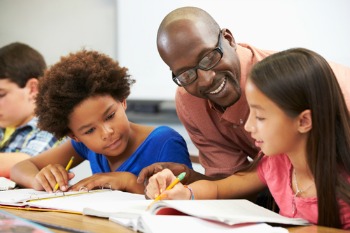 Local authority education spending has fallen by more than £400m since 2010, new research has revealed today.
The analysis, conducted by the Scottish Parliament Information Centre for Scottish Labour, shows spending on schools has been cut by 7.5% in real terms since 2010.
Spending by councils on education has fallen from £5.3bn in 2009/10 to £4.9bn in 2017/18, according to the figures.
Labour shadow cabinet secretary for education, Iain Gray, said: 'Protecting education spending should have been a priority for the SNP when the Tories came to power – instead there has been more than £400m worth of cuts since 2010.
'No wonder we are seeing soaring class sizes, overworked teachers and a stubborn attainment gap between the richest and poorest pupils. No amount of sloganeering from the Nationalists can hide the fact that they have not stood up for Scotland's schools.'