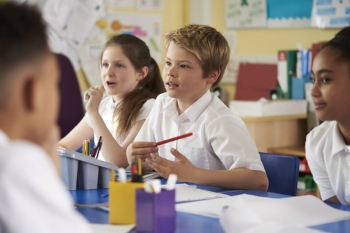 Funding changes this year could see schools in England lose £118m for disadvantaged pupils, council leaders have warned today.
A survey by the Local Government Association (LGA) finds that changes to the way Pupil Premium funding is calculated will see primary schools lose £93m in funding, with secondary schools losing £25m.
Pupil Premium funding is provided to schools to help them improve the attainment of their disadvantaged pupils. However, from 2021/22, this funding will now be based on the October 2020 census of pupils instead of the January 2021 census.
The LGA warns this means schools with children who have become eligible for this funding during the pandemic will not receive any additional funding for another whole year.
Cllr Teresa Heritage, vice chairman of the LGA's Children and Young People Board, said: 'There will be many schools with children who will have become eligible for Pupil Premium between October and January who will now not qualify for this extra funding for a whole year.
'Pupil Premium is vital to support the Government's levelling up agenda and education recovery plans. It is imperative that the Government ensures that no school loses out in receiving this vital funding this year and that no child is left behind.'