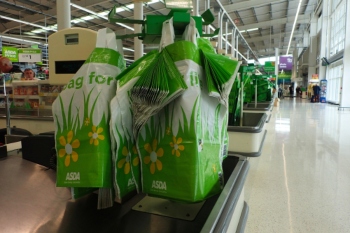 Sales of single-use plastic bags have fallen by 90% since the introduction of the 5p charge in 2015, new figures have revealed.
The figures also show the average person buys 10 bags a year from England's seven biggest retailers, compared with 140 bags before the charge was introduced.
Environment secretary, Theresa Villiers, said: 'No one wants to see the devastating impact plastic waste is having on our precious wildlife.
'Today's figures are a powerful demonstration that we are collectively calling time on being a throwaway society.'
The charge on plastic bags has also contributed £169m toward charities and other good causes since 2015.
Photo: David Cardinez / Shutterstock.com