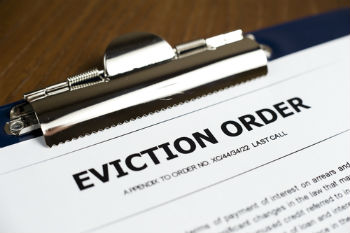 People who complain about housing conditions are facing 'revenge evictions' according to new figures released by Shelter.
The charity said there has been a 'massive' rise in the number of tenants facing eviction after asking their landlord for housing repairs. It is calling on the government to provide more protection for renters, saying calls to them about this problem have doubled in the past two years.
Campbell Robb, Shelter's chief executive, said: 'Calls to our helpline from renters are soaring and revenge evictions are becoming all too common. Private renting is close to crisis point: this can't go on.
'No-one should lose their home for asking their landlord to fix a problem. The government has to protect England's nine million renters from unfair evictions.'
Shelter said more than 213,000 people have faced eviction in the past year after asking their landlord for repairs. It wants new laws to ensure those that report bad conditions can not be evicted until after the repairs are made.