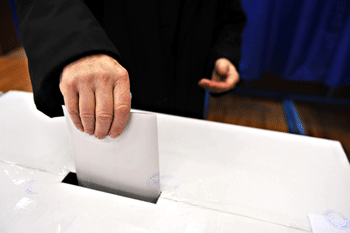 Penrith could get a town council after almost two-thirds of residents who took part in a ballot voted in favour of the proposal.
A separate survey carried out alongside the poll found 94% of people thought a town council would 'benefit the community by providing a local voice' and 88% believed it would increase civic pride and engagement.
Just 41% of local people participated in the poll – although Eden District Council, which conducted the ballot as part of community governance review, said this compared well with the average turnout for CGRs of 30%.
Eden District Council's leader, Cllr Gordon Nicolson, said: 'The people of Penrith have made a historic decision in voting for a town council. I am pleased that the result shows a significant majority for the decision.
'This will mean that all of Eden district will have a town or parish council to represent the views of residents. I welcome the result. We will ask the council at its next meeting on 18 September to endorse the result and agree to set up a shadow town council to engage with residents and make preparations for elections in May 2015.'