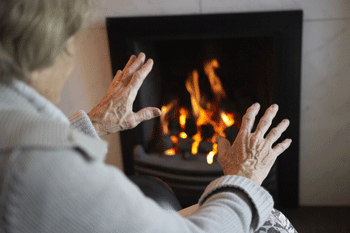 Half of low income households are struggling to afford their energy costs despite being in work, according to research by a national charity.
Turn2us says people with disabilities and families with working parents are among the hardest hit.
It says a third of those surveyed were forced to skip meals and more than a fifth suffered stress and other mental health problems.
And it warns that as debate over proposed cuts to the tax credits system continues there is growing concern that low income working households' finances could be even harder hit from next year.
Turn2us chief executive Simon Hopkins said: 'Our research paints a startling picture, revealing the extent to which households are struggling to heat their homes even though they're in work.
'It is clear that more needs to be done to help raise awareness of the financial support and other help available to people on low incomes to help them manage their energy costs.'