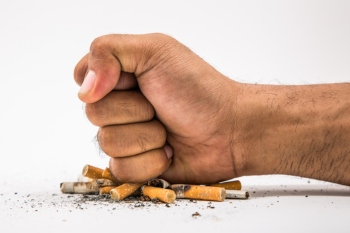 Public health funding has been frozen or cut for 100 councils this year, new research has revealed.
Spending per capita has fallen for 31 authorities and frozen for a further 69 after new spending commitments are taken into account.
Those hit by public health cuts for the 2021/22 financial year include Doncaster, Rochdale and Wakefield, which have all seen above-average levels of COVID-19 cases.
Similarly, Barnsley, Bradford and Rotherham have all seen their funding levels remain static despite being hit hard during the pandemic.
Although the public health grant for 2021/22 increased by £45m to £3.3bn, additional funding for the distribution of the anti-HIV drug PrEP this year does not meet costs incurred by councils, according to the figures compiled by the House of Commons Library.
Shadow health secretary Jonathan Ashworth said: 'Disgracefully the Tories are cutting or freezing on a head-for-head basis the budgets available for public health teams in 100 towns and communities.
'Many of these areas are more deprived, have more people suffering from long-term illness or battling high infections rates.
'To fail to invest in public health is dangerous and irresponsible, risking communities being left behind and not fully protected.'
A spokesperson for the Department of Health and Social Care said: 'We are providing extensive support for directors of public health, and their teams, to protect and improve the public's health and wellbeing during the current pandemic, and beyond.
'As well as making over £11bn of funding available to local councils to support them with the costs and impacts of COVID-19, we are increasing the public health grant in 2021/22.
'This will ensure local authorities can continue to invest in prevention and essential frontline health services.'