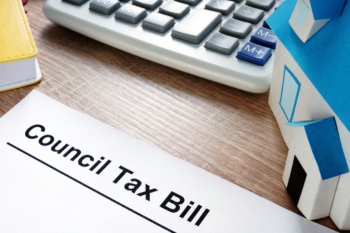 The Welsh Government has confirmed it will consult on council tax reforms plans next year to 'modernise' the system.
It said the proposals will include revaluation, a review of the Council Tax Reduction Scheme, and an evaluation of discounts and exemptions.
It will also consider more 'fundamental' reform in the longer term.
Rebecca Evans, minister for finance and local government, said: 'We want to modernise the council tax system and make it fairer. We want to make council tax more progressive in its design and delivery.
'This will be a significant piece of work and it will be important, through the consultation we launch next year, that we listen to people's views and look at what can be practically achieved during this Senedd term - as well as leaving open the potential for further and more fundamental reforms in the longer term.'
The move has been welcomed by the Welsh Local Government Association. Cllr Anthony Hunt, finance spokesperson, said: 'We look forward to working with the Welsh Government to bring the system of local taxation more up to date and make it more progressive.
'We will need to work together to consider the impact on household finances and the services that they receive. The consultation next year is welcomed and should be cast as wide as possible working with politicians at all levels to take into account the views of our communities across Wales who will be affected by any changes.'