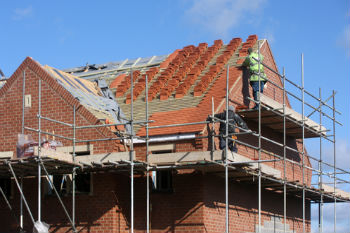 Developers are on track to deliver the Government's objective of building one million new homes by 2020, according to their industry body.
The Home Builders Federation and construction data specialists Glenigan say planning permissions were granted for more than 350,000 new homes in 2017.
They say this is 'a clear demonstration of the commitment of house builders to deliver even more new homes in the years to come'.
In its latest report, the federation says housing supply is up 74% in the past four years with more than 217,000 new homes completed last year.
But it says further improvements to the planning system and the business environment for small house builders will be needed to reach the target of 300,000 new homes a year in the mid-2020s.
It says one of the challenges for Government as it revises the National Planning Policy Framework will be to speed up the time it takes to get from an outline permission to an implementable one when construction work can start.
The federation's executive chairman, Stewart Baseley, said: 'The record number of applications being submitted and approved is a clear demonstration of the industry's commitment to ramping up housing supply even further than the unprecedented increases of the last four years.
'To build more home needs more land to come through the planning system more quickly, and to encompass a broader range of sites.'