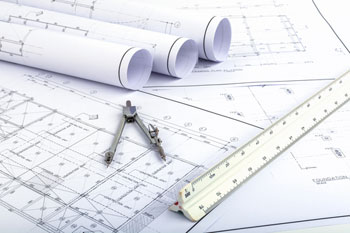 Attaching automatic planning permission to housing land allocated in local plans would have 'limited impact' on increasing the supply of homes, new research reveals.
It is often assumed that sluggish rates of building are caused mainly by regulatory barriers, in particular delays in the granting of planning permission by local authorities.
However, a new study by the Royal Town Planning Institute (RTPI) has found that planning permission delays are not a major factor when it comes to explaining the slow rate of house building in England.
The researchers interviewed planners, surveyors, developers, financiers and built environment experts to ascertain what factors influence decisions to undertake new developments.
They found that Permission in Principle (PiP), where development rights are laid out for particular areas in advance, make it easier for smaller developers to secure finance because lenders know development would be permitted.
However, interviewees were sceptical PiP would speed up the planning process because political and public opposition could still upset the scheme later.
They also warned PiP could trigger land speculation and drive up prices.
'This study offers timely insight into the delicate balance that a planning system needs to achieve between flexibility and certainty, democracy and development efficiency,' Richard Blyth, RTPI head of policy, practice and research.
'It appears that while zoning-like mechanisms like PiP may be useful in limited cases, they would not make development significantly easier.
'Our planning system already has various existing ways to increase certainty for developers. Local authorities should be more proactive in deploying these means.'