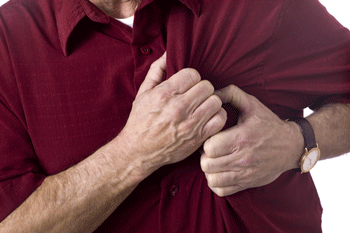 The national health body has launched a new tool to help local commissioners decide the best approach to preventing cardiovascular disease (CVD).
The return on investment tool (RoI), launched by Public Health England (PHE), shows the health and cost impacts of using different interventions to treat people at high risk of CVD.
This can help commissioners decide how their budget is best spent to improve local health outcomes.
It also shows the effectiveness of different approaches to detecting and managing people with high risk conditions.
CVD costs the NHS £7.4bn each year and is one of the leading causes of death and disability in England.
Professor Jamie Waterall, national lead for CVD prevention at PHE, said: 'We're seeing the number of people with long term conditions, such as diabetes, continue to rise which means prevention should be high on the agenda for the NHS.
'That is why this new tool is hugely useful in helping decision-makers make better choices about CVD prevention, based on the best evidence of what works.
'It will help commissioners plan effective CVD prevention strategies and make the most of their budgets to help more people live healthier, longer lives.'
'This is a great addition to the suite of tools we've produced to support commissioners in local systems,' said Professor Brian Ferguson, chief economist at PHE.
'It's the first one that allows users to consider combinations of interventions, and so better reflects the reality of complex care needs.
'The results demonstrate that investing at scale in the most cost-effective preventative activities can deliver significant health benefits.'