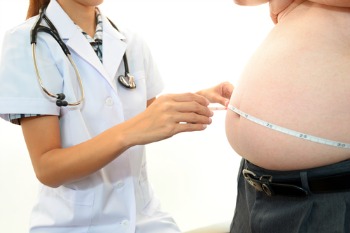 The Government should create a dedicated taskforce to ensure all new legislation is assessed against an 'obesity test', according to a new report.
The Careless eating costs lives report, published by 2020 Health, argues that a cross-sector long-term strategy is required to tackle the obesity crisis. It says that all new policy on public health and eating behaviour should be reviewed to ensure it does not compound the obesity crisis.
Julia Manning, chief executive of 2020health, said: 'Piecemeal solutions have been tried in the past and shown to be inadequate. According to the WHO we are the fat-man of Europe and this has severe consequences for us as a nation. Unless we have a cross-cutting strategy that everyone from the government down takes seriously, obesity will continue to rise and be devastating for both individuals and the nation.
'Our research has shown that hand-in-hand with obesity is widespread confusion over what constitutes healthy eating and a rise in malnutrition. We have a culture of excess and but there is no single reason for our obesity problem, and its fallacious to suggest otherwise.'
The report calls for councils to be given greater control of the location and number of fast food outlets and for the Responsibility Deal to be made law. It also recommends a review be undertaken of the economic and societal impacts of a hypothecated tax on a range of food and drink contents at levels which are deemed harmful to health.