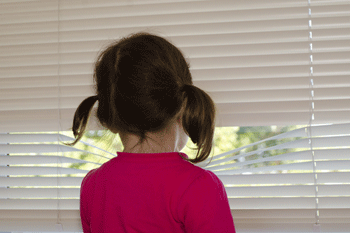 Councils in England are spending nearly half of their entire children's services budget on 73,000 children in the care system, research has revealed today.
The analysis by the Institute for Fiscal Studies (IFS) found this leaves the remaining half to cover 11.7 million children, leading to gaps in provision for millions of children.
The report, which was commissioned by the Children's Commissioner, shows that while public spending on children has been maintained over the last 20 years, nearly three-quarters of children's services budgets are now spent on those in severe need.
Anne Longfield, the Children's Commissioner for England, said: 'This analysis shows that while overall public spending on children has been broadly maintained over the last twenty years, millions of vulnerable children who are not entitled to statutory support will be missing out because of the huge cost of helping a small number of children who are in crisis.
'While every child should receive the support they need, the economic and social costs of this current strategy are unsustainable. The cost to the state is ultimately greater than it should be and the cost to those vulnerable children missing out on support will last a lifetime.'