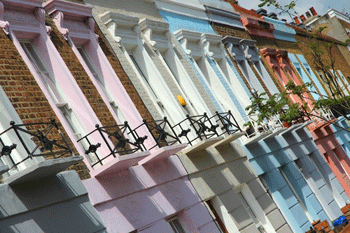 The Government has announced a multi-million pound funding boost for community groups looking to build affordable housing in their areas.
The Community Led Homes Programme will provide local people with up to £10,000 of funding to cover start-up costs for housing developments.
A further £3.5m will also be made available to provide technical advice and support to community groups.
'For too long, governments of all stripes have failed to build the homes our country needs, but we are turning that around,' said housing minister, Kit Malthouse MP.
'Last year we delivered over 222,000 homes but we need to deliver more good quality properties, and the community-led housing programme will help us do just that.
'Alongside £6m of funding, the programme will also provide crucial training and advice to local groups, ensuring that we are not just building better homes but also building better communities.'
The programme, which is run by four community-led housing organisations, will receive £6m over a two-year period.
Head of community led homes, Samantha Jones, commented: 'Communities want to play their part in tackling the country's affordable housing crisis and many are forming community led housing groups to do so.
'In the next 5 years the movement will build over 5,000 affordable homes.
'We've created the Community Led Homes programme to help this figure increase further still, and in time, for community led housing to become a mainstream housing option.'