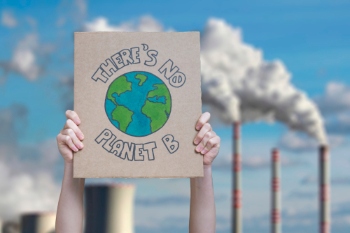 A new inquiry examining the role local authorities should play in reaching net zero has been launched by MPs today.
The Environmental Audit Committee (EAC) is calling for evidence on what funding and resources are available for local authority work on net zero, and how clear are the expectations about the role of local authorities in meeting this target by 2050.
The inquiry has been launched following the publication of a new report from the National Audit Office highlighting a lack of funding and poor communication are hindering local authorities reaching net zero.
Philip Dunne, chair of the committee, said: 'Local authorities will have a huge role to play in delivering Net Zero Britain. This inquiry seeks to understand how they are preparing to deliver their own Net Zero commitments, especially the 230 that have declared a Climate Emergency.
'I hope local authorities will bring examples of the approaches they are taking to the Committee's attention so that this inquiry can help spread best practice. We all need to work together in this common endeavour to help decarbonise our local economy.'
The inquiry will also explore what should Government's analysis of net zero funding to local authorities focus on in the next Spending Review?