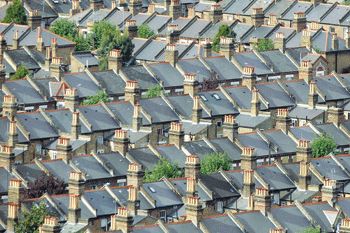 Housing secretary James Brokenshire has accused London mayor Sadiq Khan of failing to reflect recent Government housing policy in his development strategy for the capital.
He told Mr Khan to remove his proposal to allow development on residential gardens and criticised the 'detail and complexity' of the policies, saying they could limit accessibility to the planning system.
Mr Brokenshire said the draft plan 'strays considerably beyond providing a strategic framework' and did not provide enough information about how its increased housing targets would be delivered.
He also criticised the mayor for including fire safety measures in the London Plan in response to the Grenfell Tower fire, saying it was important to have a consistent approach to setting building standards.
Mr Khan's draft plan requires a range of fire safety features to be included in every development proposal, a move supported by the London Fire Brigade.
A City Hall spokesperson said more affordable homes had been built with Mr Khan as mayor than at any time since devolution, despite Government cuts to housing funding.
'Rather than criticising the mayor's ambitious plan and plucking new numbers out of thin air, ministers should meet with him to discuss the powers and investment London urgently needs,' they added.