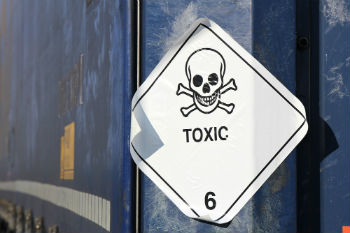 Council chiefs have warned against buying 'suspiciously cheap' skin creams because of a possible cancer risk.
The Local Government Association (LGA) has issued a warning to consumers following a series of recent seizures of 'toxic creams' and prosecutions of the individuals selling them.
Hackney Council, for example, has prosecuted a local business for selling banned skin lightening products. The business and its director were ordered to pay £59,793.
Many of the illegal creams contain hydroquinone — described as the biological equivalent of paint stripper — which can increase the risk of skin cancer as well as damaging internal organs.
'These banned beauty products are being sold by unscrupulous traders who are more interested in making money than the health of their customers,' said Cllr Simon Blackburn, chair of the LGA's Safer and Stronger Communities Board.
'Cosmetics should be safe to use, but banned lotions containing toxic formulas can act like paint stripper.
'This can cause irreversible skin damage, as well as damaging internal organs like the liver and increasing the risk of cancer.
'They could cost you your life and should be avoided at all costs.'