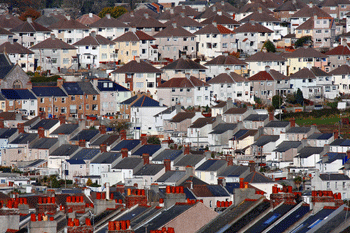 Over 160 projects across England have been awarded £30m as part of an investment package the Government hopes will deliver 17,000 new homes.
The funding has been awarded through the Land Release Fund (LRF) and the One Public Estate (OPE) programme, a national programme run by the Cabinet Office, the Ministry of Housing, Communities and Local Government (MHCLG), and the Local Government Association (LGA).
Funding and support from the OPE programme will help with the creation of feasibility studies and design work for potential development sites.
The LRF funding will support councils to regenerate brownfield sites by providing capital for the provision of infrastructure.
The minister for state for efficiency and transformation, Lord Agnew, said: 'This Government is committed to levelling up across the country as we build back better from the pandemic, creating new jobs and homes in our towns and cities.
'The latest projects to benefit from £30m of One Public Estate funding will not only help unlock under-used public sector sites for homes but also help deliver jobs, better public services and save taxpayers' money.'
Cllr James Jamieson, chairman of the Local Government Association (LGA), commented: 'One Public Estate will play a crucial role in supporting the local and national economic recovery from the COVID-19 crisis. This funding will support local authorities to make better use of their assets, release surplus land for new homes and help join up local services.
'It is a unique programme, which for almost a decade has been helping local authorities and public sector bodies to transform and reconfigure their services. This latest news is more proof that One Public Estate is working, it is helping local government to build on innovative work, and it is having a demonstrable impact on our local communities.'