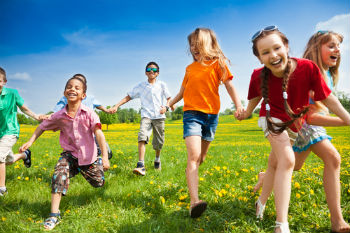 Nearly nine out of ten child health experts are warning air pollution is already having a negative impact on children's health in their region.
A new survey by Unicef UK and the Royal College of Paediatrics and Child Health also found more than 90% of experts feel the Government should be prioritising action on toxic air.
They say the Government's Clean Air Strategy in January missed a 'vital opportunity' to commit to legally-binding targets and prioritise measures to protect children.
Their report, 'Healthy Air for Every Child' says public awareness is 'worryingly low' and people should be better equipped to protect themselves.
Last year research by Unicef UK found that one in three children in the UK is breathing air that could damage their health.
Mike Penrose of Unicef UK said: 'Children have a fundamental right to grow up in a clean and safe environment that gives them the best possible start in life.
'The persistent, illegal breaches of air pollution limits across the UK are an unacceptable violation of this.'