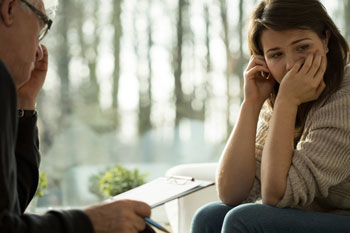 People with mental health difficulties will benefit from expanded mental health services backed by £500m, the Government announced today.
The Mental Health Recovery Action Plan, published today, aims to respond to the mental health impact of the pandemic, specifically targeting those with severe mental illness, young people, and frontline staff.
Under the plan, NHS talking therapies (IAPT services) which offer confidential treatment of conditions such as anxiety, depression and PTSD will expand, supporting 1.6 million people to access services in 2021/22, backed by an additional £38m.
Additional therapists will also be trained to support those with more complex mental health needs as a result of the pandemic.
People living with severe mental illness will also benefit from enhanced mental services in the community, backed by £58m for better, joined up support between primary and secondary care, including specialist mental health staff embedded in primary care.
Health and social care secretary Matt Hancock said: 'Our Recovery Action Plan, backed by £500m of funding will accelerate the expansion of mental health services and provide people with the support they need.
'As part of our response to this global pandemic we not only want to tackle the public health threat of coronavirus but ensure our clinicians have the resources to deal with the impact on people's mental health.'
Minister for Mental Health and Suicide Prevention Nadine Dorries commented: 'I am acutely aware of the impact the pandemic has had on the mental health and wellbeing of many.
'The public has shown great resilience during these challenging times, but some groups including young people and those with severe mental illness have been impacted more than others.
'This funding will support these groups, both in initiatives specifically designed in the wake of the pandemic, and by enabling us to bring forward our NHS Long Term Plan commitments.
'For anyone who is feeling they need support, I urge you to reach out. Our mental health services are here for you.'