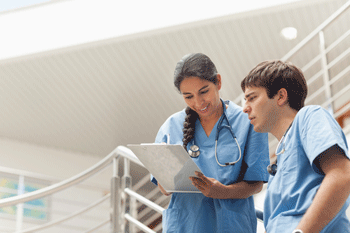 The Key Worker Housing initiative should be revitalised to help public sector workers access affordable homes, a think tank has argued.
In a new report, the Policy Exchange is calling for a series of reforms such as giving priority to affordable housing schemes that have a significant proportion of Key Worker homes when allocating grant funding.
It also wants the eligibility criteria for key workers to be updated, and for public sector landowners to be encouraged to build affordable homes reserved for local Key Workers on surplus land and property
Sir Mark Rowley, former assistant commissioner for specialist operations at the Metropolitan Police Service, said: 'Helping police officers with housing will be an important part of the Met's recruitment drive, especially if the proposed 5,000 new officers are to come from London and reflect the capital's diversity. There is much that the Government can do to this end.
'Policy Exchange's proposals offer a blueprint for taking this idea forward, particularly their recommendation for a Met Key Worker Housing Deal.'