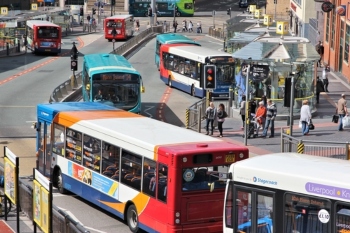 The body charged with advising ministers on infrastructure has said competitive funding pots should be replaced.
A report published today by the National Infrastructure Commission recommended a cull of funding streams for transport, reducing the number from about 15 to two.
It proposed that local authorities outside London should be enabled to spend £6bn annually over the next five years on transport infrastructure.
Writing for The MJ, commissioner Bridget Rosewell said this would enable long-term infrastructure strategies to be developed and delivered locally.
This would mirror the multi-year funding settlements currently reserved for mayoral combined authorities with responsibility for transport.
Ms Rosewell said: 'Levelling up cannot be done from Whitehall.
'Every English town faces a different set of challenges and opportunities and local leaders are best placed to develop strategies to address these.
'Competing against other councils for multiple pots of cash creates a focus on the short-term, continual uncertainty and burns up staff time.'