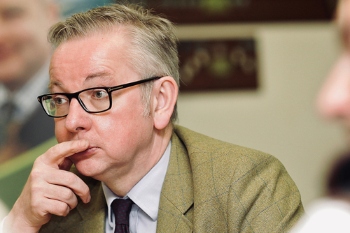 Michael Gove has been called on to clarify whether local authorities will be reimbursed for any loses that result from a council tax rebate scheme.
The secretary of state for levelling up, housing and communities recently announced that households living in properties in council tax bands A to D will receive a one-off payment of £150 to help with rising energy costs.
Clive Betts, chair of the levelling up, housing and communities (LUHC) committee, welcomed the measure but has written to Mr Gove asking whether local authorities will be reimbursed for any costs they stand to incur from administering the rebates to their residents.
Mr Betts also asked for clarification of how the rebates will be paid to residents who do not have bank accounts or who do not pay by direct debit, and whether households on council tax support will be eligible for the rebate, including if a household pays less than £150 of council tax a year.
He also asked how the Government will ensure the rebate is received by tenants who have an arrangement where their landlord pays the council tax on their behalf.
'While the Government's recent announcements are welcome, there are important questions about the implementation of the council tax rebate that need answering,' Mr Betts said.
'Much more detail is needed on how some households – for example those who receive council tax support – will be paid. And what will happen in households where tenants pay their council tax to their landlord? It is essential that the payments go to tenants and we avoid the possibility of landlords receiving multiple rebates.
'These issues will need ironing out quickly so that rebates can be paid promptly to help people with rising bills.'
'We also need firm assurances that councils will not incur any further costs from administering the rebates – which has the potential to be very costly,' he added.
For more on the concerns over the council tax rebate scheme visit The MJ (£).