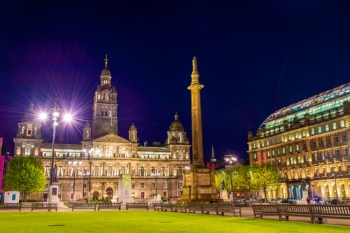 Glasgow has become the first city in the UK to sign the Circular Cities Declaration.
The declaration, developed by ICLEI Europe in partnership with the Ellen MacArthur Foundation, commits Glasgow to move from a linear to a circular economy.
Glasgow will now join a network of over 50 cities across Europe to help raise awareness of the benefits of the circular economy.
City convenor for sustainability and carbon reduction for Glasgow City Council, Anna Richardson, said: 'This signing further cements our commitment to supporting Glasgow's businesses helping them to adopt sustainable business practices, by encouraging them to reuse and repair goods previously destined for landfill.
'A circular economy supports a more inclusive and resilient Glasgow. By encouraging self-sufficiency, we will be able to stimulate local business growth for a more inclusive society.'
Alison McRae, senior director at Glasgow Chamber of Commerce, added: 'Glasgow's work to date has already been used as a case study by the Ellen MacArthur Foundation, so becoming the UK's first city to sign this Cities Declaration is a testament to the progress being made by both our businesses and our partners through the wider city ambitions of its Circular Economy Route Map.'