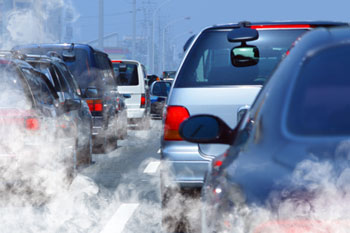 London's poorest children attend schools most affected by air pollution — yet their families are likely to contribute the least to that pollution.
A new report from Aether, commissioned by the FIA Foundation, has found that over 85% of the schools which are most affected by poor air quality have pupils from catchments which are more deprived than the London average.
It also found 86% of primary schools affected by poor air quality have catchment areas with lower than the London average for car ownership, and those children at the schools with poorest air quality were found to be walking to school more than the London average.
Commenting on the findings of the report, Saul Billingsley, executive director of the FIA Foundation, said: 'In funding this research and raising awareness of these issues in London, we hope to stimulate action here and in other cities, to help tackle air pollution for the two billion children who live in areas where outdoor pollution exceeds international limits.
'Every child has the right to a safe and healthy journey to school.'
He added: 'This report strengthens the argument for serious, coordinated, action across all agencies and authorities to tackle vehicle emissions at source, and to adopt a holistic approach to urban development and transport that emphasises healthy outcomes.'