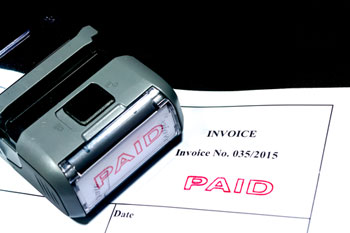 The number of public sector bodies failing to pay engineering services firms within 30 days has increased in the second quarter of this year, new research has shown.
A survey, conducted by ECA, the Building Engineering Services Association (BESA) and SELECT, found in the second quarter of this year, 63% of SMEs had not been paid within 30 days despite government legislation on prompt payment.
This is an increase from 55% in the first quarter of 2017.
The survey also found that four in ten firms (39%) said over 3% of their turnover is being held in retentions by firms up the supply chain.
CEO of the ECA, Steve Bratt, said: 'With public sector support – including prompt payment – our sector can deliver key infrastructure projects and provide skilled technical employment. This would support of government objectives for growth and delivering whole-life asset value to the UK economy.'
SELECT managing director, Newell McGuiness, added: 'Late payment can have a devastating effect on engineering businesses, as well as to the wider economy. Cash flow is vital to ensure apprentice recruitment, employment and up-skilling training continues to grow. In our view, improving the velocity of cash is vital in improving our industry.'