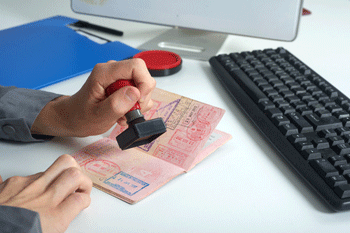 The cost of immigration from Europe totalled more than £1bn a year on the latest figures, according to new research, and is adding to 'rapidly increasing pressures' on housing and public services.
Migration Watch says people arriving in the UK from other countries in the European Economic Area in 2014/15 cost the Government £1.2bn or over £3m a day.
The group says that for those who arrived from Eastern Europe from 2001 onwards there was a fiscal cost of £2.8bn.
But this was offset by a fiscal contribution of £2.8bn made by those who arrived from elsewhere in the EEA in the same period.
This meant the overall effect in 2014/15 of 'recent' EEA migration was broadly neutral - because those who have been in the UK for some time tend to cost the Exchequer more as they grow older and start families.
Migration Watch says the population in the UK from outside the EEA, whatever the date of arrival, cost £15.6bn in 2014/15, while those who arrived from 2001 cost £6.2bn in the same year.
The group says the figures must not be used as a criticism of migrants, most of whom are of working age are in employment, or want to be.
But it warns the argument that migration overall helps reduce the UK fiscal deficit is 'clearly not correct'.
Lord Green of Deddington, chairman of Migration Watch UK, said: 'This report shows that EU migration, taken as a whole, is not making the positive fiscal contribution that has so often been claimed.
'Furthermore, it is adding to the rapidly increasing pressures on housing and public services.
'It also contributes to our population increase of half a million every year – roughly a city the size of Liverpool.'