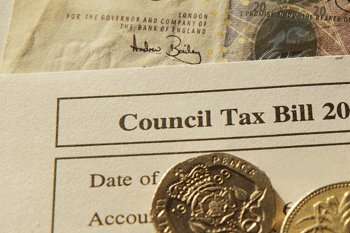 The European Commission has told the UK to reform its 'regressive' council tax system and pursue a 'growth-friendly' approach to spending.
An advice paper on how to boost growth over the next twelve months has called for the revaluation of bands and rates within the council tax system alongside the removal of 'distortions' in property taxation.
In a range of far reaching recommendations handed to David Cameron last night, the European Union's executive body also put pressure on the Government to ensure Universal Credit and other welfare reforms deliver 'adequate benefits' and 'clear work incentives'.
Under-fire policy Help to Buy 2 was also targeted by the review, which recommended adjusting the scheme following 'rapid increasing in property prices'.
Ministers were told to re-assess their approach to fiscal belt-tightening and instead 'pursue a differentiated, growth-friendly approach' by prioritising capital expenditure.
President of the European Commission José Manuel Barroso said the 'fundamental challenge for the EU' remained how to 'keep up support for reform' as the pressure of the crisis recedes.
'If politicians show leadership and summon the political will to see reform through - even if it is unpopular - we can deliver a stronger recovery and a better standard of living for everyone,' Barroso added.
Responding to the report, local government minister Brandon Lewis said: 'A council tax revaluation is unnecessary, expensive, and would push up taxes on people's homes.
'This Government is funding a five-year council tax freeze that has already delivered an 11% real-terms reduction in bills for hard-working families. This is in stark contrast to the last administration, when council tax bills doubled.'