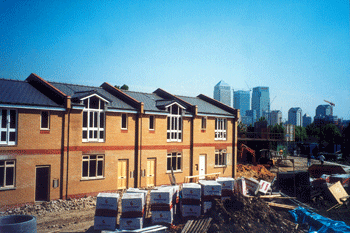 Plans for 800 new homes in the East Riding of Yorkshire on a site as big as 50 football pitches have taken a step forward.
Beal Homes has submitted detailed plans for the first phase of the £130m development near Goole after outline approval for housing at the site was granted three years ago.
Around 2,500 people are expected to be employed working on the site during the 15-year project.
The company has submitted a 'reserved matters' application for the first phase of 196 open market properties and 10 affordable homes, as well as a main access road and other essential infrastructure.
It is expected construction will begin this summer and will contribute to the requirements of the East Riding Local Plan for the delivery of almost 2,000 new homes to be built in Goole over the next ten years.
Chief executive Richard Beal said: 'We're excited to have submitted detailed plans for the first phase of what will be a landmark development for our business.
'This will be the largest single development we have ever delivered and will make a major contribution to our ambitious growth strategy.
'We see Goole as an up-and-coming area enjoying substantial investment and economic growth. That stimulus is creating significant demand for high-quality new homes that this development aims to meet.'