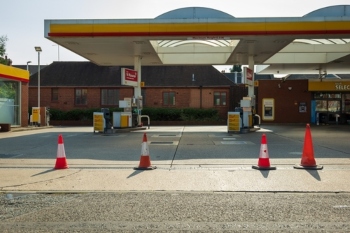 School transport services are being affected by the fuel crisis and shortage of drivers, a county council has warned.
Kent County Council has written to MPs calling for more support for families affected by reduced or cancelled home to school transport.
It warned services had already been disrupted by the national shortage of drivers and this situation was being exacerbated by the current fuel crisis.
A joint statement from the council's cabinet member for education and skills, Shellina Prendergast, and cabinet member for highways and transport, David Brazier, said: 'Home to school transport for some of Kent's most vulnerable children and young people is being negatively impacted by the national shortage of qualified drivers and this week we have written to the county's MPs urging them join Kent County Council in supporting those families affected.
'This shortage is affecting pupils who travel to school on both public and private hire transport, it has been worsened by driver sickness and periods of self-isolation, and it is now being exacerbated by the current fuel situation.'
Ministers have been urged to introduce emergency measures to ensure local government workers continue to have access to petrol amid the UK's fuel crisis this week.
Photo: Jevanto Productions / Shutterstock.com