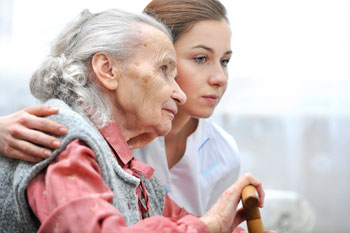 The case of an elderly woman whose estate was depleted by care costs despite her qualifying for financial support underlines to need for councils to make regular reassessments, a watchdog has warned.
North East Lincolnshire Council failed to take account of the woman's changing circumstances after she moved into residential care in 2008, according to the Local Government Ombudsman (LGO).
Having elected to defer payment of care costs by using her home as collateral, when she died in 2013 her estate was worth £13,211 – more than £10,000 below the threshold for assistance.
After her family complained to the LGO, an investigation found the council had not carried out a financial reassessment. It also criticised the wording of local authority's financial forms for creating 'an expectation that it will do more than it actually does to help people claim the benefits to which they may be entitled'.
LGO Dr Jane Martin said: 'We want to highlight to all councils that they should make regular reassessments of people's finances when calculating their contributions towards the cost of their care. It is also good practice, when undertaking those reassessments for councils to signpost people to other organisations if they believe they may be able to claim additional benefits.
'I am pleased North East Lincolnshire Council has accepted my recommendations and has already started to put in place a policy that details how it will implement the requirements of the Care Act.'
The woman's estate has since been increased above the £23,250 threshold after the Department for Work and Pensions backdated benefits payments.