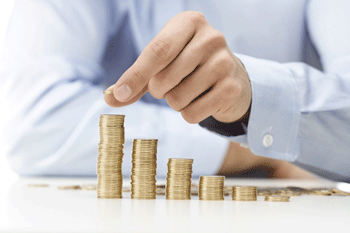 Councils overspent £366m on adult social care in 2016/17 after planned savings proved difficult to implement, a new survey has revealed.
Research by the Association of Directors of Adult Social Services (ADASS) found that two-thirds of directors used council reserves and underspending from other departments to help fund the overspend.
The survey also revealed that while councils are planning to make further savings of £824m in 2017/18, only 31% of directors are confident these cuts can be achieved.
According to the survey, this figure falls to just 7% for the savings planned for 2019/20.
Margaret Willcox, president of ADASS, said: 'For the first time, financial pressures due to the increasing care needs of younger adults with disabilities or mental health problems are greater than those due to supporting older people.
'The opportunity to invest in prevention to reduce future demand is being hampered by the need to help those with greatest and immediate need – those who we have a statutory duty towards.'
The survey also found 69% of councils have been affected by failure within the provider market within the last six months.
Responding to the research, Richard Humphries, senior fellow at The King's Fund, said: 'The finding that only one third of councils are planning to spend new funding for social care announced in this year's Budget on measures to speed up the discharge of patients from hospital echoes similar findings yesterday from NHS leaders.
'Given the huge pressures facing social care services, expecting this money to double up by coming to the aid of the NHS was always likely to prove to be a triumph of hope over expectation.'
Cllr Izzi Seccombe, chairman of the Local Government Association's (LGA) community wellbeing board, said: 'This survey shows that the £2bn of extra funding announced in the Spring Budget, while helpful to councils in meeting some short term pressures, is not a long-term solution and still leaves councils facing a £2.3 billion funding gap by 2020.
'It also demonstrates that councils are doing all they can to protect social care budgets, but inevitably given the scale of reductions in funding they have faced since 2010, along with the growing costs and demand for social care, and with the wider pressures across local government, further savings need to be made.'
For more on ADASS' annual budget report visit The MJ (£).