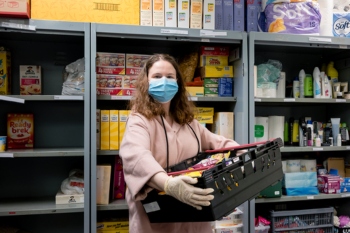 Councils will receive an extra £160m to help struggling families with food and utility bills.
The Government has announced the COVID Local Support Grant has been extended until the end of September to enable councils to help families in need.
The grant was introduced in December 2020, with 80% of the funding ring-fenced to support families with bills for food, key utilities and other essentials. Councils have the freedom to design support around the needs of their local communities.
Minister for welfare delivery, Will Quince, said: 'This grant is ensuring that thousands of families get help with food and essential utility bills as we move back towards normality.
'The new funding extends this lifeline to those most in need in the coming months as we continue to help families back on their feet, including supporting people back into work through our multi-billion pound Plan for Jobs.'
Cllr Sharon Taylor, chair of the Local Government Association's Resources Board, said: 'This latest continuation of funding will help councils to provide much-needed support to low income households at risk of poverty and financial hardship, including being able to provide further targeted help to families entitled to Free School Meals during the summer holiday period.
'Councils can now plan ahead into the early autumn.'
Photo: HASPhotos / Shutterstock.com