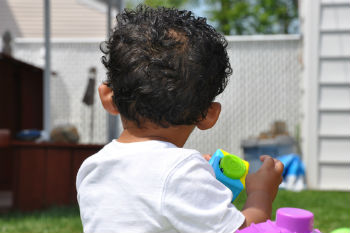 Councils in England have overspent £816m on children's care services in 2017/18, according to official figures.
Analysis of the figures by the County Councils Network (CCN) found counties overspent the most, spending 10% more than they had budgeted for that year on children's services.
CCN said the overspend has been caused by an escalating demand for services, with the number of children under a protection plan increasing by 35% in the past six years.
Cllr Paul Carter, chairman of the County Councils Network and leader of Kent County Council, said: 'Today's figures show the stark reality facing counties, who have had little choice but to overspend millions on vital care services to protect the vulnerable and elderly.
'In a climate of rising demand, inflation and substantial funding reductions imposed by central government, counties have delivered extraordinary efficiencies, but without extra resource the worst is yet to come in service cutbacks to prevent such huge margins of overspend in statutory services.'
CCN said county authorities need to deliver £1.39bn of savings by 2020 to avoid overspends in areas such as children's and adult social care.