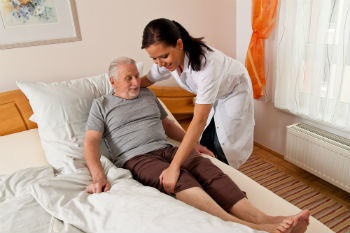 Councils will face a massive shortfall in care home places for the elderly unless urgent action is taken, according to new research.
The consumer group Which? warns that nine in 10 council areas across England could experience a shortfall by 2022 totalling 42,000 care home beds.
It says 14 areas could face a shortfall of 25% or more in the number of care home places needed, based on projections of every local authority in the next five years.
Bracknell Forest in Berkshire is set to experience the biggest shortfall with 53% more care places needed by 2022 while Lewisham, Harringey, Hartlepool and Milton Keynes are also predicted to fall badly short.
However, Which? says the picture is mixed, with a small number of council areas likely to see a surplus in the number of care home beds they provide.
The group has launched a Care Needs Care Now campaign calling for the current inquiry by the Competition and Markets Authority into the care home market to go beyond immediate issues around quality, fees and complaints and looking at the 'creaking care sector'.
Which? director of public markets Alex Hayman said: 'It's heart-breaking that families who have no choice but to put a relative into care then have the additional stress of not knowing if they can find a space in a suitable home that's close to loved ones.'
Janet Morrison, chief executive of Independent Age, the older people's charity, said: 'This research is yet more evidence of a social care system which is straining at the seams as the ageing population continues to grow.'