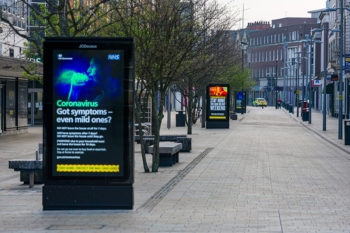 Councils 'will do all they can' to support the Prime Minister's roadmap out of the national lockdown, but the Government must provide more funding and clarity, local government leaders say.
The Government has published a four-step roadmap to ease restrictions across England which would begin on the 8th March with the opening of schools and end on 21st June when all legal limits on social contact will be removed.
Each step will be assessed against four tests – one being whether vaccine deployment is continuing successfully – before going ahead and there will be a minimum of five weeks between each step in order to allow time for the collection of up-to-date data.
Responding to the announcement of the roadmap, Cllr Ian Hudspeth, chairman of the Local Government Association's Community Wellbeing Board, said that councils 'will do all they can to turn this roadmap into a reality'.
'Widespread community testing in schools, businesses, care homes and other places – coordinated by councils – will also be absolutely fundamental in bringing down infection rates and releasing restrictions on our lives and economy,' he said.
'Councils want all children to return to school to continue with their education and will be working closely with the Government, education leaders and schools to make sure the return on March 8 is a success.'
However, Cllr Hudspeth said that 'further clarity' was needed on how all children, particularly those from disadvantaged backgrounds, can recover the education that they have missed out on.
He also called for clarity on funding and resources for any educational 'catch-up' programme, and urged the Government to ensure its £500 self-isolation payment support scheme continues.
Photo: lortek / Shutterstock.com