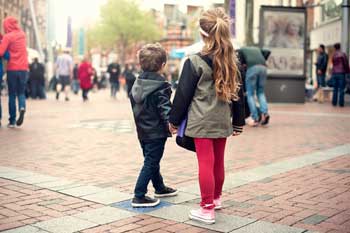 Lack of money and increasing demand have been blamed after an allegation that councils were unwittingly acting as 'recruiting sergeants' for drug gangs.
MPs said thousands of young people who are sent to children's homes up to 100 miles from their homes are becoming magnets for paedophiles and gangs.
They are being used to traffic drugs from inner-city areas to provincial towns, according to evidence sent to the all-party parliamentary group for runaway and missing children and adults.
But local government leaders said they were unable to invest in suitable accommodation and support for the youngsters.
Teresa Heritage, vice chairman of the Local Government Association's children and young people board, said: 'Funding pressures alongside soaring demand for care are preventing councils from investing in the accommodation and support options at the level they need in order to provide the best and most appropriate help for all children and young people.
'It is vital that the Government works with councils to understand these pressures and provides appropriate funding to ensure the right homes are available for all children, whatever their needs.'