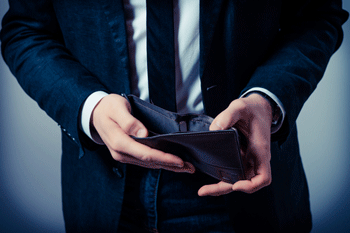 Some 95% of council staff believe the UK's economic recovery is mainly or only benefiting well-off people, a poll has revealed.
A Unison survey of 1,700 local government and school support workers found 96% claimed to have cut back spending on household items over the past year.
Some 85% said they had reduced the amount they spend on general living costs, while three quarters are spending less on food shopping and 59% have turned heating down or off to shrink energy costs.
Around one million local government members of Unison, GMB and Unite are set to strike this autumn over a 1% pay rise offer, following walk outs earlier this year. The Local Government Association has said the current offer 'is at the limit of what councils tackling the biggest cuts in living memory can afford'.
Unison's head of local government, Heather Wakefield, said: 'Local government and school supporters are locked out of the so-called economic recovery.
'Their living standards and social lives are being slashed and their ability to engage fully in society is being undermined. This is bad not only for staff but for the millions of people, including children and the elderly, who rely on their services every day.
'If the economy really is improving, then workers who keep our vital local services and schools running should get a decent pay offer this year.
'It is about time the employers got back round the negotiating table with a fair offer to avoid the prospect of further strike action,' Wakefield added.