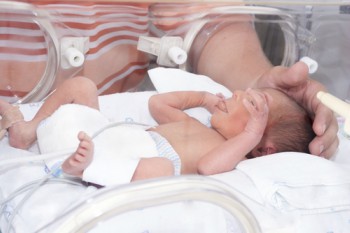 Waltham Forest Council has announced it will offer extra maternity and paternity leave to all staff who become parents of premature babies.
The council decided to introduce the new rules as part of their support for the Smallest Things campaign which is calling on the Government to extend statutory leave for parents of premature infants.
Full term babies are born after 37 weeks of their mother's pregnancy, but premature babies are born at less than 37 weeks.
Waltham council's new rules means staff will now be able to go on leave for the whole of the period of time their baby spends in hospital.
'We're supporting the Smallest Things Campaign because we recognise the premature birth of a baby is one of the most stressful events a new parent can face,' said deputy leader Cllr Clyde Loakes.
'This is why we're introducing an extra week's maternity and paternity leave for every week parents of premature children have to spend waiting in hospital for their child to be allowed home.'