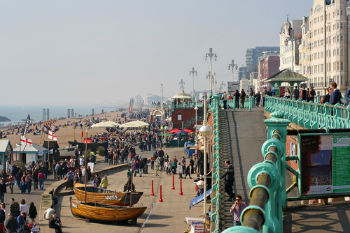 Staff at Brighton & Hove City Council will be issued with voluntary badges so they can display their chosen gender identity.
The badges will allow people to choose and display their chosen gender, and are part of the council's campaign to raise awareness of trans and non-binary people.
Cllr Emma Daniel, the council's chair of the neighbourhoods, inclusion, communities & equality committee, said: 'Who a person is may not match what you expect and may not be defined easily. If someone's pronouns differ from what you assume, it's for you to adapt and it's okay to ask.
'We're proud of being a diverse city, and the council is committed to equality and inclusion for all people including our Trans and Non-Binary residents.
'Read the badge, respect people, it's that easy.'