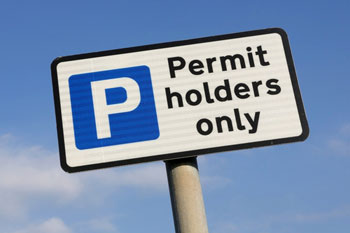 A council has been forced to remove fake residents-only parking signs after an estimated 18 appeared across two streets.
The signs state that the area of Sion Hill in Bath, Somerset is in Residents Parking Zone F. However, the official parking zones in the city go from one to 16 and A to C only.
A spokesperson for Bath and North East Somerset Council said they would be removing and recycling the signs.
'The council did not install these metal signs but is taking action to remove them as they have been illegally placed on the highway. The metal will be recycled,' they said.
'The council maintains a number of residents' parking zones across Bath but there is not a zone 'F' in existence.
'Only the highways authority is authorised to place signage and restrictions on the highway, in accordance with the appropriate regulations and public consultation.'