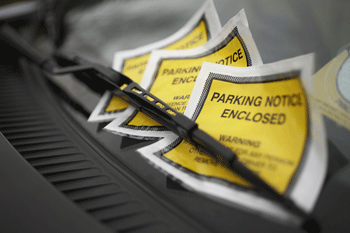 Brent Council has announced it is stopping the use of plastic parking tickets and replacing them with an environmentally friendly replacement in an effort to go green.
The London authority is replacing the yellow and white Penalty Charge Notice bags, which are made of single-use plastics, with a biodegradable alternative.
The bags are compostable, according to the council, but durable enough to last on windscreens in bad weather even if the driver does not return for several weeks.
'Small actions add up, which is why we're taking this step to reduce single-use plastics in our operations,' commented Cllr Krupa Sheth, lead member for environment at Brent Council.
In July 2019, Brent joined councils across the country in declaring a climate and ecological emergency.