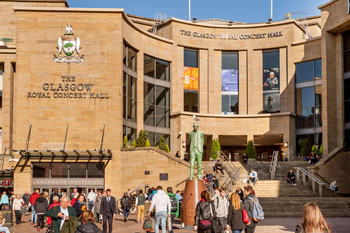 Glasgow city councillors are expected to rubber stamp a multi-million pound package this week to settle the long-running dispute over equal pay for women employees.
A report spelling out the proposed deal will be put to members of the council's city administration committee on Thursday.
It will mean the council selling a range of buildings to its own arms-length property company to raise £548m for compensation payments to around 13,000 women.
The buildings including the Emirates Centre, Glasgow Royal Concert Hall, the Riverside Museum and a range of sports and leisure facilities will then be leased back by the council.
The settlement package follows a two-day strike last year over the dispute which goes back to a controversial pay deal reached in 2008 in a bid to resolve pay discrepancies.
SNP council leader Susan Aitken said: 'I've always been clear that, although settling equal pay has been about delivering justice for thousands of the women in our workforce, meeting the substantial cost of doing that must be fair for citizens.
'Releasing the potential of our property, while keeping it in the city's ownership, protects services and the future of these valued assets.'