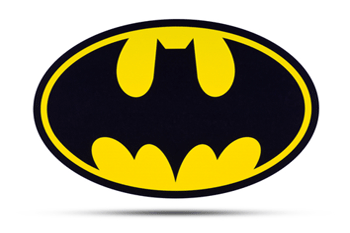 A midlands council has welcomed the return of a road sign thought to have been stolen by Batman enthusiasts.
Police this week found the sign for the village of Gotham, Nottinghamshire, during a raid in Loughborough.
Our neighbourhood priority team found at a search warrant something batman would be proud #batman #Gotham @NottsCC pic.twitter.com/KL7XcSgCc7

— Loughborough Police (@Lboropolice) June 20, 2015
The village shares its name with the home of The Caped Crusader, whose efforts to battle crime lords the Penguin, Bane and Mr Freeze have been immortalised in countless DC comics and numerous films.
Holy smokes, Batman! The sign is back in it's rightful home. Thank you @leicspolice #batman #Gotham #loveNotts pic.twitter.com/3qVkWtd3k7

— Nottinghamshire CC (@NottsCC) June 23, 2015
However Nottinghamshire County Council tweeted that the road sign theft had 'all the hallmarks' of Batman's arch nemesis the Joker and the town hall would 'arrange for the batmobile to collect'.
Police in fact arrested a 39-year-old man for theft, drugs offences and extracting electricity. He has been bailed pending further inquiries.
The Gotham marker is thought to be one of the most frequently stolen signs in the country.
Chairman of Gotham Parish Council, Mike Shepherd, said he was 'amazed' it had been found.
Image: tanuha2001 / Shutterstock.com